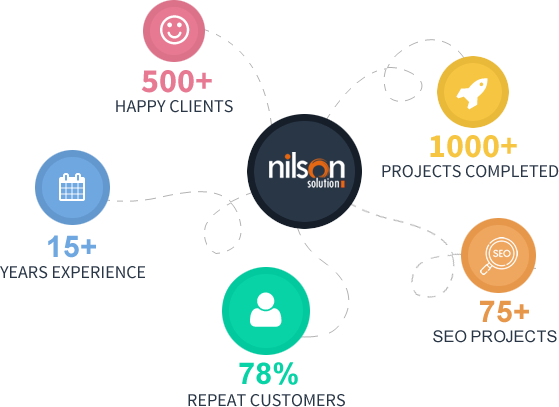 "We are a leading web development, SEO & digital marketing services provider based in Ahmedabad-Gujarat & serving a global clientele"

Since our inception 12 years back, we have been working with a vision of delivering our services equipped with latest technologies and great expertise. We exercise creativity and technology to promote our client's products & services, and to promote their brand in an idiosyncratic style of exhibition with an astounding user experience. We specialize in Responsive web design, Ecommerce & CMS Website, Open source development & design websites capable of communicating your brand, achieve your business objectives and cater to your target audience.

We have a dedicated team that takes every project with great expertise and give its 100% in order to deliver the outcomes which not only satisfy but exceed the expectations of our clients. Our commitment to deliver unparallel results and unmatched quality drives our team of professionals to coordinate properly with our clients and completely understand their requisites.