Our developers possess severe knowledge of new Open-Source technologies & can skillfully reduce the cost and complexity of business via Open-Source development
Open surce CMS permit businesses to update and manage content on sites and web portals, in a useful manner. These facets-rich frameworks assist in reducing intricacies, by providing easy-to-use tools & functions. Nevertheless, Open source website development solution needs experts having in-depth expertise and knowledge to use the features presented by the various platforms.
Hire a Company of Open Source Development to provide Your Company a Whim
Open source Technology is an intense term which has seen huge expansion in the previous decades. Open source acts as a chance to endorse business in a useful and appealing way to prospect customers across the world. Although slowly, yet Open source technology has reached the crest, and has offered a reliable way to add finer functionalities to other feeble system devoid of spending a heavy amount.

Its a mode of straightening business processes via a remarkable and appealing web application that remains open from everywhere at every time. Open-Source technology aids to build quick business solutions with no crippling of license fees.
- Project Showcase -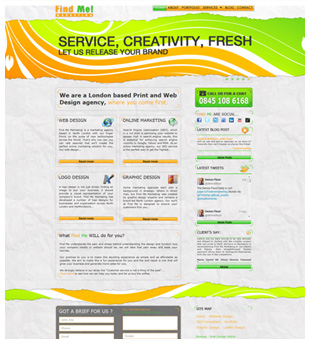 Discription:
A London based website development company hired open source developer for 2-3 project for their local clients. A developer is constantly in touch with the client via chat / skype / email for understanding the work and developed projects as per the requirements given. After completion on certain section of the site, uploaded demo for testing and getting the suggestion from the real client. A daily work report was submitted regularly.

Why hire Nilson Solutions Open source developers?
Quality app running on worldwide platforms that is what the Nilson Solution tries to deliver. With many years of expertise in Open-Source app development, we offer professional services from well-practiced IT professionals.

We provide the services of hire Open source Developers for eminent and quick development through devoted developers who can work for your project only while continually maintaining project clarity & keeping the expense in control. By our service by hire Open source developer, we assist you to get competitive solution which is lithe, scalable & built with a modular approach. Hire the team of Open source CMS from Nilson Solution and select from an extensive pool of brilliant developers who skillfully modify the varied solutions to suit your exclusive business needs.
Benefits of appointing Open source Developers:
Superior & cost effective project development
Vast choices in Open source technologies
Highly skilled and specialized professionals
Developers possess exceptional problem solving capabilities
Meet every project functionality under single roof
Nilson Solution offers Flexible and Comprehensive Services of Open source Development like:
Open source CMS
Open source Website Development
Open source Web Portals
Open source Customization services
Open source solutions
Open source Solutions of Social-Networking
Website Up-gradation and Maintenance services
Our skilled professionals are competent to develop efficient and reasonable Open source CMS solutions, according to your business needs. Kindly, Contact us to know more.